The C&C of Honolulu has been, and remains, negligent in filling their requirement to "keep open… the outlet from said pond." The lack of interchange between the ocean and Kaelepulu Pond is one of the six problems that need solving to achieve a healthy ecosystem the waterways.
The drainage agreement signed in 1962 between the City & County of Honolulu and the owners and developers of Kaelepulu Pond puts in place the requirement for the city to keep open all inlets to Kaelepulu Pond and the outlet from the pond (the stream mouth at Kailua Beach Park, near Buzz's Steak House).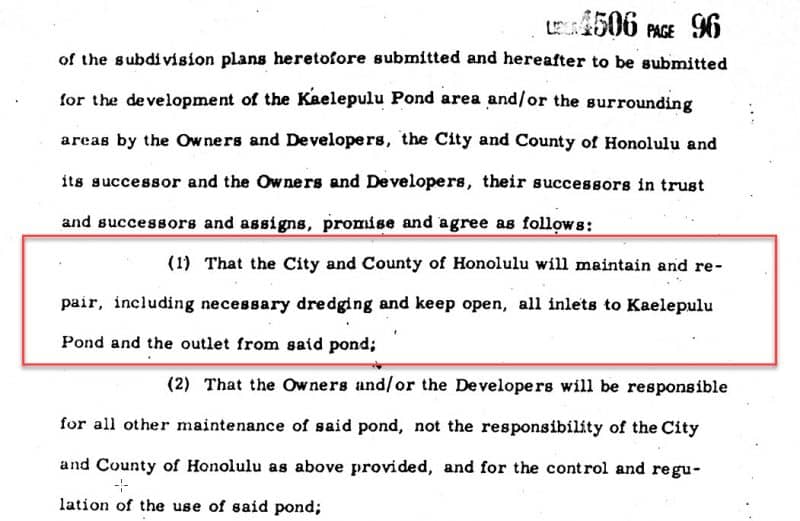 This same agreement holds the City and County liable for injury to persons or damage to property if injury or damage results from negligent maintenance of the water system.

Click to view the entire Kaelepulu Pond Drainage Agreement, 1962.