The Kaelepulu watershed once incorporated all of the present day Kawainui (7,175  acres) and Kaelepulu ( 3,450 acres) watersheds.  With only one natural outlet, large storm events would commonly cause flooding across the low elevation sand dune separating the waterbodies from Kailua Bay.  In response to the growth of Kailua Town across the sand dune, the USACE constructed the Oneawa Canal (1952) to drain the marsh to the west end of Kailua Bay, and in 1966 completed building the Kawainui Levee.  The levee protected Kailua Town from flooding but also separated Kaelepulu Stream from its primary water source of 10 to 15 cubic feet per second.   Also in the late 1960s, the 190-acre Kaelepulu Pond, surrounded by an additional 90 acres of marsh, was dredged and filled around its perimeter to create the urban community of Enchanted Lake. This resulted in the 90-acre pond that we see now.   The Enchanted Lake Residents Association (ELRA) purchased 79 acres of the pond from Bishop Estate and has managed it since 1989.  The City and County of Honolulu (City) owns the storm drains leading into the lake and the main channels of the Kaelepulu Stream, and Kawainui Stream.  These water bodies receive storm drain flow from most of Kailua and channel this flow to the Kaelepulu Stream mouth at the east end of Kailua Bay.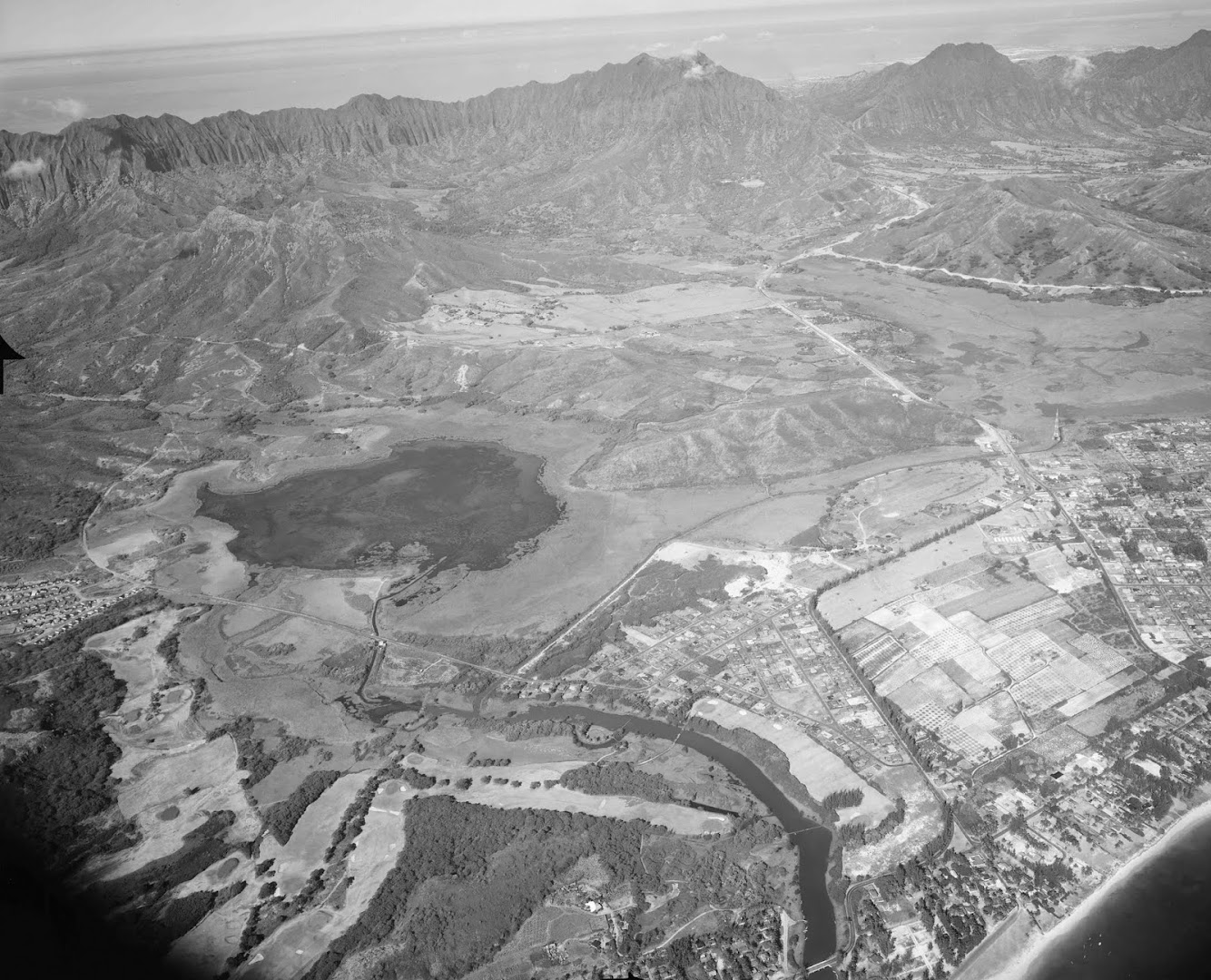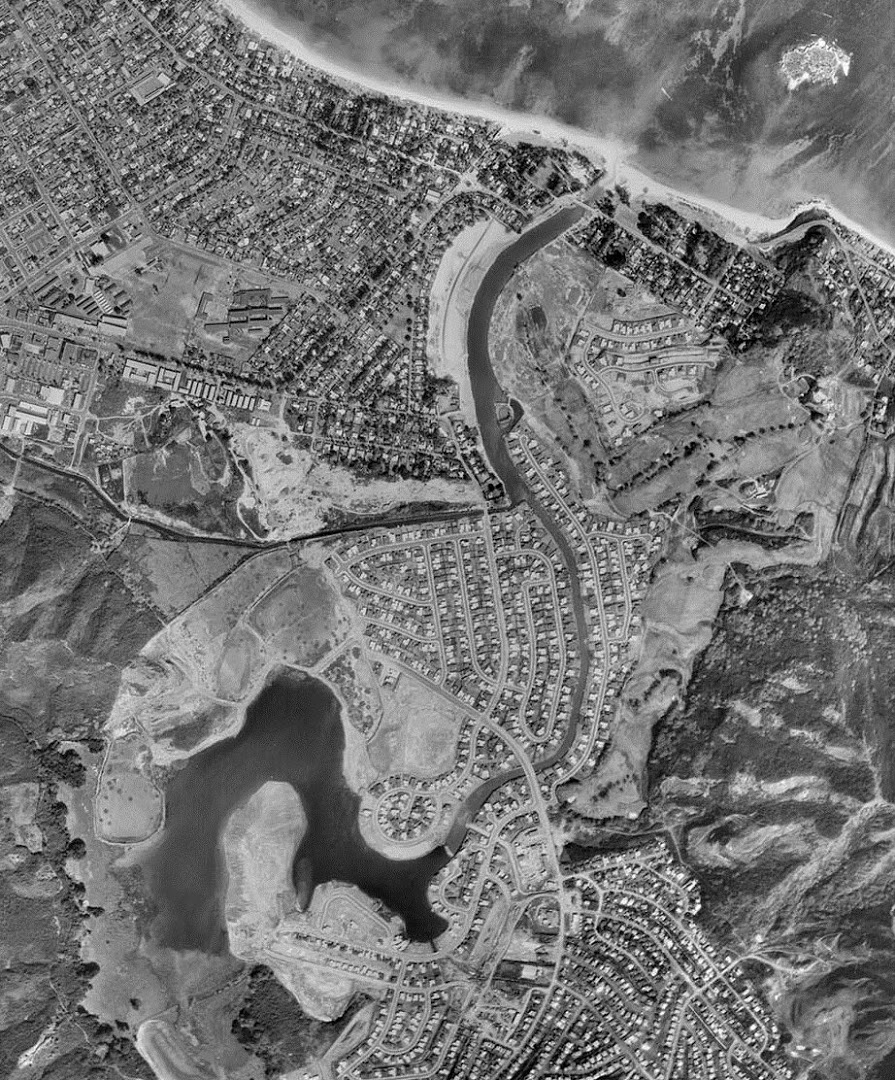 The area of the Kawainui and Kaelepulu streams, pond, and wetlands totals about 135 acres currently. The estuary has a maximum depth of 9.5 feet (at 1.5 ft LMLLW) and a volume of 30 million cubic feet (MCF), with the Kaelepulu stream containing 5.5 MCF, the Kawainui Stream containing 2 MCF, with the balance contained in the pond.  A rise or fall of the 135 acre surface by 2 inches requires 1 MCF of water exchange.
The pond and streams are brackish, receiving flow both from rainfall/runoff and from ocean flow, and are more correctly termed to be an estuary.  Rainfall averages 41-inches per year varying seasonally from a 1.5-inch per month in the summer to 6-inches per month in the winter.   Runoff typically results in a rise in lake elevation about three times the rainfall amount, although intense or large storms may result in a 1:4 rise ratio.  Because evaporative losses from the system total about 7.5-inches per month, water levels in the lake typically fall during months that do not have at least 2.5 inches of rainfall.
Click for map of Kailua waterway ownership.
---
Continue reading: Water Quality in the watershed